The people have spoken... and you like us!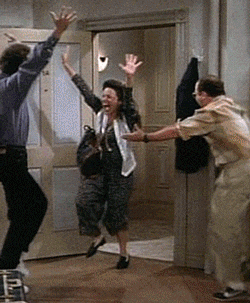 Believers' has been officially offering Sanitation training for the State of Illinois and parts of Wisconsin for 3 1/2 years. You, our customers, students and supporters have been kind enough to fill out our surveys and return them with wonderful comments that we appreciate and enjoy reading.
98% of our feed back regarding our training has been positive and here are some of the comments:
Great class, Great explanation of items and covered material in way that related to our place of business.

Very helpful and great explanations. Very thorough in reviewing the book

The instructor was awesome.

Amazing Teacher!

Great facilitator kept us engaged.

Sharon is an awesome instructor.

Teacher very engaging and made the class fun.

Appreciated the atmosphere and had a really great teacher.

The material was interesting and easy to follow.

The class was comfortable, well paced and helpful.

Thank you! Hope to work together again!
Thank you to all who submitted surveys and to all who have given verbal comments during or after classes. We love what we do and will keep doing it with your support in excellence.
We also would love your feed back so please comment and send us an email to tell us more about what you think. We also offer information to those with questions about food safety or culinary arts so send us an email or text and we will get back to you.
Believers
7300 W. 25th St.
Riverside, IL 60546
708-712-8779 (Call or Text)